Brief History
The Department of M.Sc. in Chemistry was opened from the academic session 2022-23. It has got the recognition and affiliation from Govt. of Odisha & Utkal University respectively. Now the Subject is included in the SAMS for admission through CPET.
Programme offered

Master of Science in Chemistry (M.Sc. in Chemistry )

Sanctioned Strength

16

Duration

2 Years (4 Semester)

Course Fee

Rs.1,00,000/- (Rs.25,000/- per Semester)

Admission Fees

Rs.10,000/-
Faculty Profile
(including teaching, non-teaching & technical staff)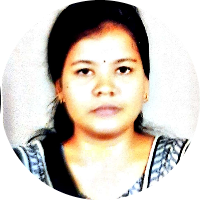 Miss BHANUPRIYA SAMANTARAY
M.Sc.