Brief History
The Department of English is the oldest department of Prananath College (Autonomous), Khordha. It started in the year 1959 and has crossed the Golden Jubilee seven years ago. It takes the credit of one of the first departments to be opened with the establishment of the college and within the years that have passed it has proved itself to be an attractive one to the students taking admission into the college. The undergraduate department has been proud to have proficient teachers to enrich its activities. In the late eighties and early nineties of the previous century, the department was imparting post- graduate courses to the students. Seminars and memorial lectures are delivered by the reputed scholars every year in the department.
Programme offered

B. A ( Honours)

Inter disciplinary courses

English as compulsory subject to all the under Graduate degree students.
English as an elective subject to Humanities students of different Honours subjects.

Add-on Courses

NIL

Intake Capacity (Students)

62 (From the session 2015-16), 56 in the previous years.
Faculty Profile
(including teaching, non-teaching & technical staff)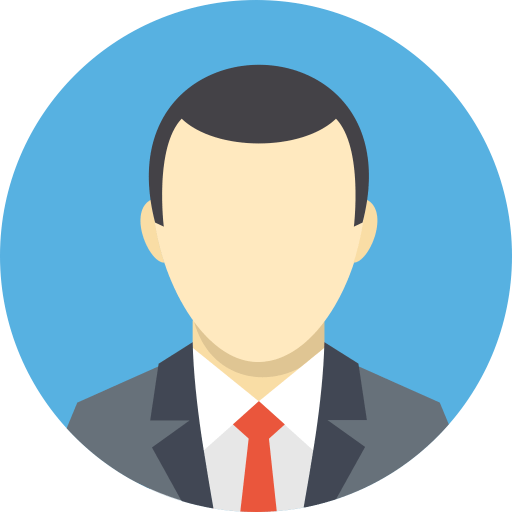 Dr. Braja Kishore Sahoo
MA, M.Phil, Ph.D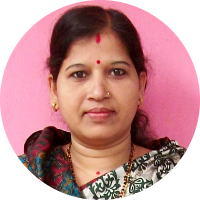 Smt. Jayanti Singh
MA
Remarkable Achievements
Publications
Publications per faculty

Sulekha Samantaray

Melting Moments (Anthology of English Poems)
Apasrustira Atmalipi (Anthology of Odia short stories)

Sunanda Padhi

Jibana Jatrare Nari (Anthology of Odia Poems)
Apahancha Tume Sabukale (Anthology of Odia Poems)

Dr. Mamata Dey

God is There After All ( English Novel)
The Magic Marble and Other Stories (Anthology of English Stories)
Love has wings to do the unknown (Novel)

Abhas Kumar Boral

Nanoo (Anthology of Odia Poems)
Mu 1/18 (Anthology of Odia short stories)
Khurda The Poetry I Recite (Anthology of translated English Poems)
Jibana O Anyanya Galpa (Anthology of Odia short stories)
Mahapurusha ( Odia Novel)
Semane (Anthology of Odia short stories)

Number of papers published in peer reviewed journals (national / international) by faculty :

Drama of Declining Aristocracy: A Study of Chekhov's "The Cherry Orchard" by Sulekha Samantaray in "MANJARI Journal of Science and Social Sciences". (Vol-01, April-2009 ;ISSN - 0974-9896 )
Plurality in Multiculturalism ... by Jayashree Patnaik in "Changing World". Reviewing and Reinventing Literature and Culture" (ISBN-978-81-920711-0-7, Pub. 2012)
Non human characters in Odia short stories.
Chapter(s) in Book : Nil N.K. Biswal
Editing Books : Debashis Panda student's hand book for English Language Labs.
Dr. Basudev Mohanty the Chairman SAMS (Student Academic Vernacular System)
Dr P.K. Samantaray, Reader in English as PIO, RTI Cell of the College.
Dr. M. Deo, Professor, I/C Training & Placement and Secretary Staff Council
Prof. Debasish Panda, Reader in English I/C IQAC.
Dr. N.K. Biswal, Reader in English, Professor I/C Library
Prof. Debabrata Mohanty, Reader in English, Administrative Bursar and Deputy Controller of Examinations.
Mrs Jayashree Pattnaik, I/C English Language Lab (ELL) and I/C documentation.
Dr. Abhimanu Panda. Member of SAMS.
Abhash Kumar Baral, I/C Website Co-editor, College Magazine
Alumni
| Name | Qualification/Position |
| --- | --- |
| Mary Mohanty | Reader in English, S.C.S. College, Puri, Odisha |
| Abhash Kumar Baral | Lecturer, Prananath Autonomous College, Khordha, Odisha. |
| Pasadeana Linger | Team Leader, GENPACT, Hyderabad. |
| Bob Nathanael | ESL Trainer, Asqa Magnum,Bangalore |
| Shakti Prasad Satapathy | Probationary Officer, Bank of India, Daspalla Branch, Odisha |
| Vishnupriya Sarangi | Teacher, International Public School, Lahanga,Godipada,Khordha.Odisha |
| A. Anuradha Rao | PGT, Kendriya Vidyalaya, Berhampur, Odisha. |
| Diganta Pattnaik | Buxi Jagabandhu English Medium School, Bhubaneswar, Odisha |
| Rakesh Moharana | PGT, Ghanashyam Hemlata English Medium School, Bhubaneswar, Odisha. |
| Antara Dey | PGT, Ghanashyam Hemlata English Medium School, Bhubaneswar, Odisha. |
| Shakti Prasad Satapathy | Uco Bank |
Handout Notes
| Sl No. | Topic | Author | Download |
| --- | --- | --- | --- |
| 01. | Emailing MLA_Style_Sheet_7th_ed_rev | Mr. Debasis Panda | Download |
| 02. | Best Practise in Higher Education | Mr. Debasis Panda | Download |
| 03. | ELT Effective Ways | Mr. Debasis Panda | Download |
| 04. | Origin of Drama in English | Mrs. Sarita Patro | Download |
| 05. | Ben Jonson | Mrs. Sarita Patro | Download |